2007 - Light Fountains
Last year along with the others we had an honour to design Christmas decoration for Magical Cracow where the ghosts of history inspire the creativity and novel solutions. In 2006 we had an opportunity to present the light Angels designed and made by our company. Winter evenings in the city were brightened also by the light fountains made by us as well.
One of the light fountains on the Planty was shining among the trees. The public had a chance to admire light streams that were dancing in the rhythm of classical or jazz music and in the rhythm of carols.
2007


2006


Fountains in action: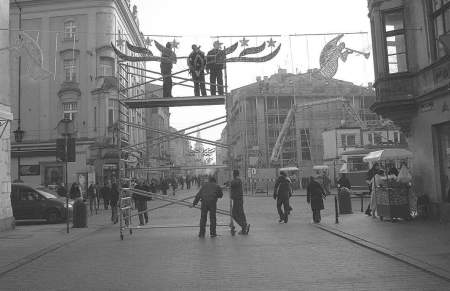 Fot. Marian Satała



Page:
1